Beleven en bewegen
in park borgerswold
Met het Veenjagerspad heeft Park Borgerswold er weer een prachtige attractie bij. De kinderen gaan met het hele gezin op avontuur met de Borgerswolf en dat is behoorlijk spannend! Voor de fanatieke sporters is er een beweegpad met allerlei toestellen om je volledig op uit te leven en lekker van de buitenlucht te genieten. Het startpunt van beide routes is bij de Kinderboerderij in Veendam.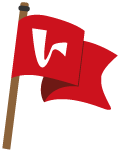 Beleefpad
Op avontuur met Borgerswolf
De Borgerswolf heeft gehoord van het Veenjagerspad, maar hij heeft jouw hulp nodig om het te ontdekken! Ga samen op pad, beklim de Veenjagerstoren en steek de rivier over op het Jagersschip. Als je het avontuur tot een goed einde brengt en het antwoord op alle vragen hebt gevonden, krijg je een leuk aandenken!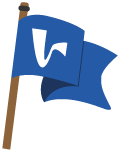 Beweegpad
Alles om je heerlijk uit te leven
Een sportschool in de buitenlucht, dat is het beste van twee werelden. Op het beweegpad kom je verschillende toestellen tegen om allerlei oefeningen mee te doen. Gebruik de app voor begeleiding of kom met een groepje en leef je uit!
over de routes
Zowel de beleefroute als de beweegroute zijn niet zomaar wandelroutes door het bos. Maar bieden langs de route uitdaging voor jong en oud. De kids kunnen spelen en klauteren op diverse toestellen. En voor de sportieve bezoeker zijn in de beweegroute diverse toestellen opgenomen om oefeningen mee te doen.
praktische informatie
Startlocatie
De start van beide routes is bij de kinderboerderij in Veendam.
Openingstijden Veenjagerspad
Zowel het Beleefpad als het Beweegpad zijn van acht uur 's ochtends tot elf uur 's avonds geopend. Honden zijn toegestaan mits aangelijnd.
Denk om uw eigen veiligheid
Het beleef- en beweegpad kruist op sommige plaatsen ruiterpaden, ATB-paden, wandelpaden of fietspaden. Denk dus goed om uw eigen veiligheid tijdens de wandeling.
Openingstijden Theehuis 't Hoeske
Bij de start vindt u Theehuis 't Hoeske. Het Theehuis is open op woensdagmiddag, zaterdag en zondag en vanaf 15 augustus ook op maandag!